Description
Cabrinha Custom CBL 2014 – Wakestyle / Cable Twintip

The Custom CBL (Carbon Basalt Laminate) is dedicated to high performance wakestyle riding. Designed with the most extreme rocker, outline, bottom shaping, and exotic materials in our line, the Custom CBL has the lockdown on performance regardless of whether you are riding with a kite or at the cable park. The Custom CBL is built with basalt fibers for excellent pop and resilience on flat water or obstacles.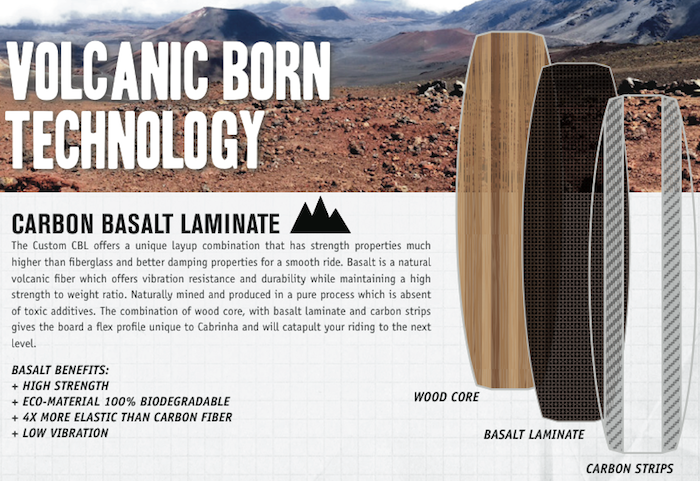 The Custom CBL version stays true to its core by keeping with its original progressive rocker line and finish details including 25 mm fins, and a 3D deck without a handle option.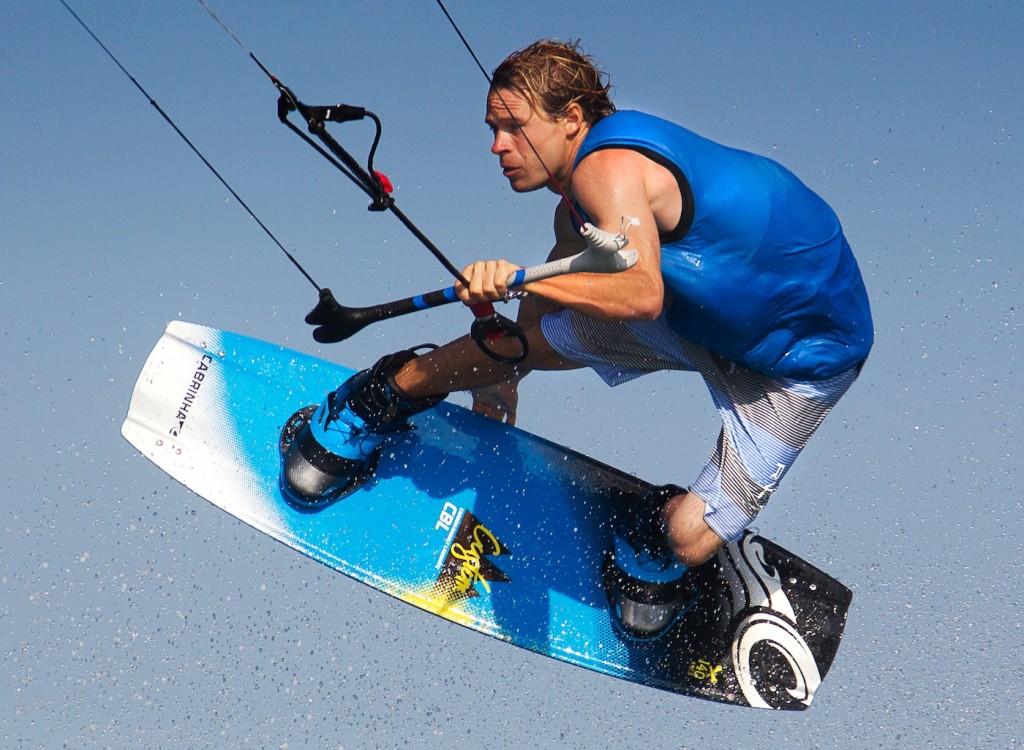 Why you'll love it
EXTREME WAKESTYLE PERFORMANCE
MADE WITH VOLCANIC BASALT
CARBON REINFORCEMENTS
KITE/CABLE CROSS OVER
EASY LANDINGS
EXCELLENT ON KICKERS AND SLIDERS
HUGE POP
SMOOTH RIDE IN CHOPPY WATER
COMPATIBLE WITH H1, H2, BOOTS RECOMMENDED
Technical features
CARBON BASALT LAMINATE
CROSSOVER ROCKER
3D MOLDED TOP AND BOTTOM SHAPE
SINTERED GRIND BASE
DOUBLE CONCAVE WITH RAIL CHANNELS
ULTRABOND PU RAILS
M6 INSERT BLOCKS
25MM G10 WAKE FINS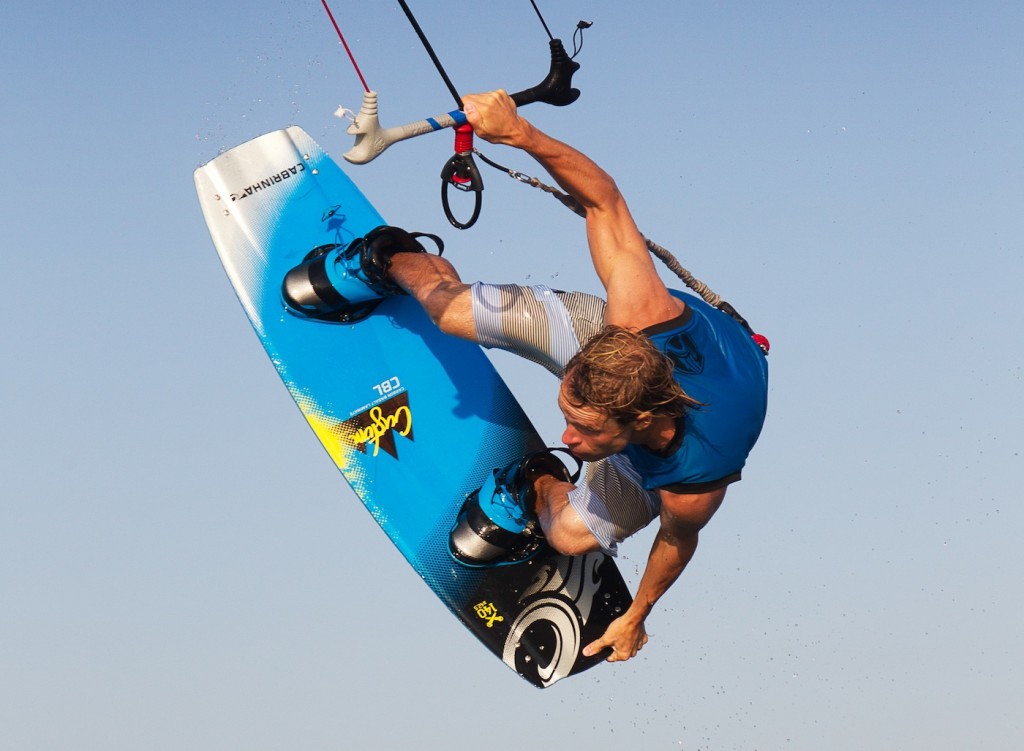 Including: board, fins Optional: foot straps H1 or H2
Foot straps H1 (Single Adjusting)
Two sizes: Standard (9-14 US / 41-49 Europe) and Small (< 9 US / < 41 Europe)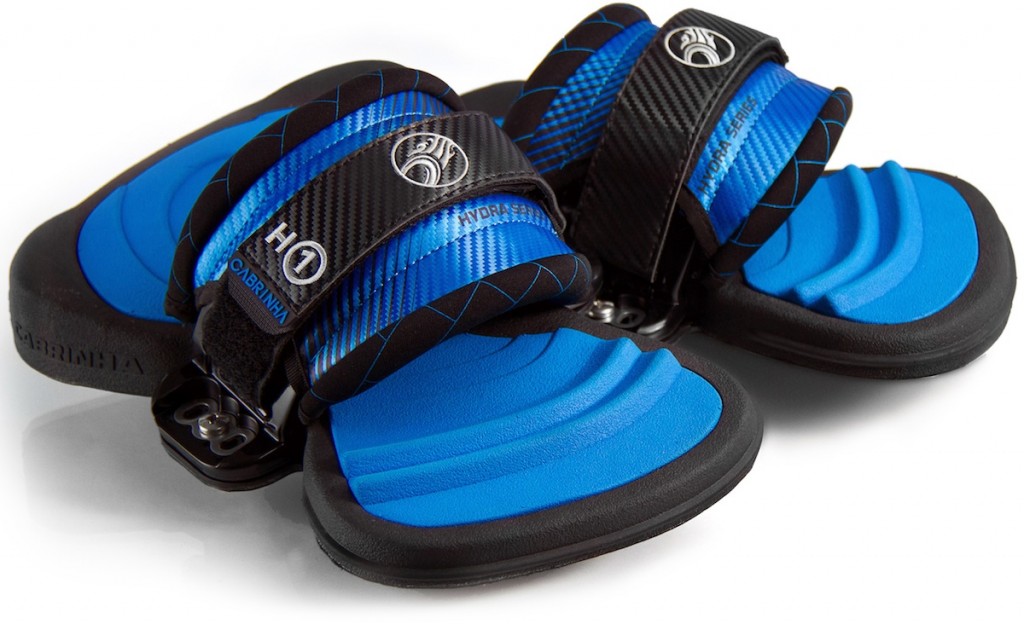 The H1 is a one strap asymmetrical body shape which provides a positive fit for the rider looking for board control with ease of use. The H1 is supportive yet lightweight and flexible. The H1 can be used for all types of twin tip riding from freestyle to freeriding. The H1 attaches to the board with minimal effort and allows for multiple stance options with duck and heel toe offset options. It sits on a super cushy footpad with arch support, toe grips, and generous heel coverage.
Why you'll love it
SINGLE ADJUSTING VELCRO STRAP PROVIDES A SOLID CONNECTION WHILE ALLOWING DYNAMIC FOOT POSITION
DUAL DENSITY PAD DESIGNED FOR A SMOOTH COMFORTABLE RIDE WHILE PROVIDING LOTS OF GRIP
TRIPLE POSITION DUCK ADJUSTMENT FOR PERSONALIZED STANCE
AVAILABLE IN BOTH SMALL AND STANDARD SIZES
INDUSTRY STANDARD 6" MOUNTING PATTERN
M6 STAINLESS STEEL MOUNTING HARDWARE INCLUDED
CABRINHA MULTI TOOL INCLUDED
Foot straps H2 (Dual Adjusting)
Two sizes: Standard (9-14 US / 41-49 Europe) and Small (< 9 US / < 41 Europe)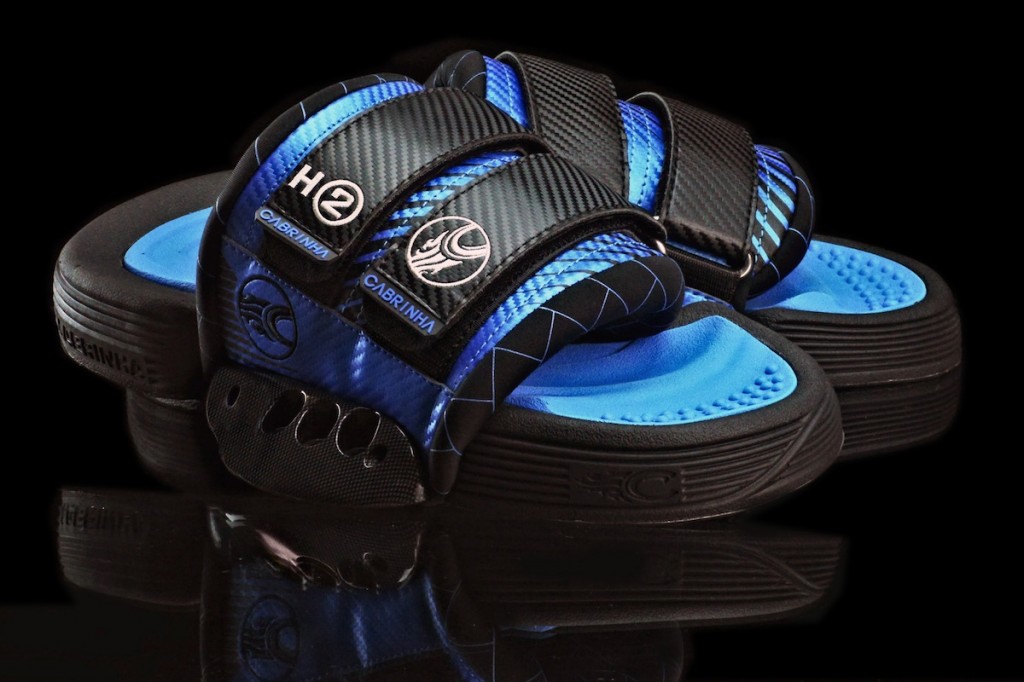 The H2 steps up the connection equation with a two strap, wide body backless binding. The H2's wider base and fuller coverage cradles the foot for more control and precision to create as much edge pressure as you need when busting huge freestyle tricks. The H2's tunable ultra soft footbed creates a perfect landing pad to keep your heels intact when dropping from the sky.
Why you'll love it
TWO QUICK ADJUSTING VELCRO STRAPS PROVIDE FULL FOOT COVERAGE FOR A LOCKED IN CONNECTION WITH POSITIVE EDGE ENGAGEMENT
TRIPLE DENSITY PAD DESIGNED FOR A SMOOTH COMFORTABLE RIDE WHILE PROVIDING GRIP AND IMPACT RESISTANCE
CUSTOMIZABLE HEEL PAD INSERTS TO TUNE YOUR RIDE TO HARD AND RESPONSIVE OR SOFT AND COMFORTABLE
TRIPLE POSITION DUCK ADJUSTMENTS FOR PERSONALIZED STANCE
INDUSTRY STANDARD 6" MOUNTING PATTERN
M6 STAINLESS STEEL MOUNTING HARDWARE
CABRINHA MULTI TOOL INCLUDED